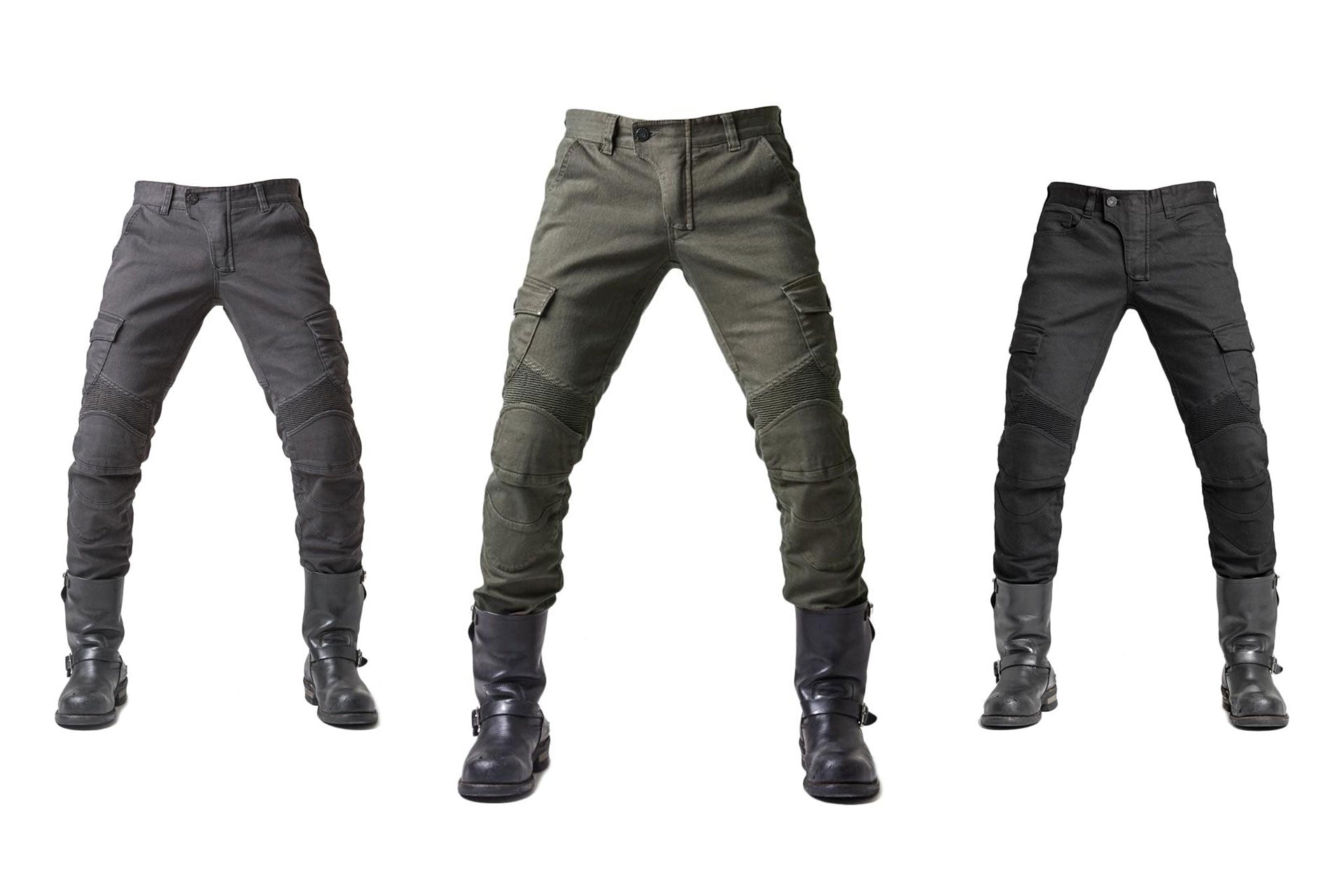 MOTORPOOL Review by HAUTE MOTO
 Ah, uglyBROS Motorpool… how the ATGATT crowd love to hate on you, your ridiculous name, your hipster as f*** style, insufficient protection and high price tag. Yet, you've not only endured, but it seems your gaining momentum with each passing day. But, how? But, why?
Let's start from the beginning. uglyBROS got their start in 2004 with a mission to introduce high-end fashion to protective motorcycle gear. The idea was to deliver products that were both fashionable and comfortable on and off the bike. They would focus on quality materials, meticulous construction and high style. Everything would be designed and manufactured in South Korea, utilizing low-volume factories that would deliver on their promise of quality craftsmanship and show the world there's more to South Korea than K-Pop and Korean BBQ.
Fast forward over a decade and they've now got several different styles for both men and women and global distribution. The Motorpool, the most popular style in their lineup, is a cargo style slim / straight fit pant constructed from 11oz heavyweight denim with a slight stretch and elastic accordion panels on the knees and lower back for comfort. They are available in Olive, Grey, Black or Camo. For protection, they come complete with CE approved removable knee & hip protectors that are nearly invisible to the eye when worn. The original version does not have a Kevlar® reinforced liner, which is one of the reason for the scrutiny from the leather pants wearing contingent. However, uglyBROS just released the Motorpool-K which is essentially the same design as the original Motorpool with a Kevlar® liner for $359 USD. This is just $30 USD more than the Motorpool which retails for $329 USD ($339 USD for Camo).
So, do they live up to the hype?
uglyBROS Motorpool
Road Tested by Arrick Maurice
Let me start off by saying that I was super late to the uglyBROS party. I discovered them via Instagram in late 2016 and as a rider who often struggled to make the decision between riding in denim or a proper riding pant, I was immediately intrigued.
I had tried a lot of different protective options for street riding and my experiences were as follows: Textile pants were uncomfortable and felt more like they were designed for walking on the moon than motorcycle riding. Leather pants were hot, heavy and made you look like an overzealous sportbike guy with something to prove. Both were clearly smart options when headed out on a ride that involves nothing less than spirited riding. However, they left a lot to be desired if you needed to make any stops along the way. Kevlar reinforced denim seemed like a step up from Levi's, but I found the options I tried were uncomfortable and offered little maneuverability when riding.
Could the uglyBROS Motorpool be the perfect riding pant for the motorcyclist that isn't willing to sacrifice comfort and style for around-town riding?
I was skeptical, but in January of 2017, I picked up a pair of uglyBROS Motorpools. After more than six months of use, including a 700+ mile trip up and down the California coast, I'm a believer. These are now my go-to riding pants for a number of reasons, the most compelling of which was actually a pleasant surprise. Hands down, these are the most comfortable pants I've ever worn while riding a motorcycle.
While the fit is slim, the Motorpools manage to stretch and move freely in all of the right places. The combination of the stretch in the heavyweight denim and the accordion panels allow you to lean into turns and move around the bike with ease. The waistline doesn't sag with movement, nor do the legs ride up, two issues common with any other type of pant whether they were designed for riding or not. These pants were clearly designed with purpose and it shows.
I've come to really appreciate the Motorpool style and they actually get better with time, every oil smudge and faded area bringing with it that patina and character that fashion brands try to emulate in their mass-produced denim wear. Additionally, the quality is top notch. They really do have the feel of an artisanal product that's been hand-crafted with the best materials.
As for the safety or lack thereof, the denim is heavy weight and the removable hip and knee protectors offer protection in high-impact areas. The truth is that you take a calculated risk when you decide to rock these pants as opposed to full race leathers. However, they are certainly a better choice than a pair of jeans and they are more comfortable to ride in than anything else I've experienced on the market to date. You may not be able to drag a knee in them, but you can wear them comfortably all day whether on the bike, in the shop or walking around town. For the street, I'll take that every time.